Hello, beautiful people! It feels like I haven't talked to you guys in so long, even though I literally wrote a post yesterday, but that's besides the point. The point is *cue dramatic music and Kerry Washington (me) gazing longingly into the camera* these last 24 hours have felt like 24 years and it literally pains me to have missed you so much.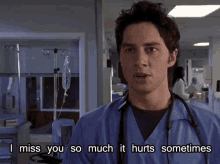 Anywho, I'm back under popular demand and as you can probably tell, I've come bearing a ridiculously long TBR list
that I won't finish
. This past year I had a great time stuffing myself with pizza and being quizzed on every single book except the ones I read at Reading Olympics, so I thought, hey! Why not do it again? However, once again under popular demand, I'm coming back bigger and better than ever before. My goal for Reading Olympics 2k17 is to have read 26 books (2 1/2 books per month) by next April, basically leading my team to victory. Mind you, this isn't including any of the other 39301390 books I'll probably end up reading, so it seems quite daunting now, but if I pace myself, I know I can do it.
Only thing is...
Those decisions being "15 minutes" on Tumblr and listening to "1 new song" by your favorite band/artist. 15 minutes turns into six hours and 1 new song turns into an entire day spent fangirling, two days if it's K-pop. For all those who don't know, K-pop is a lot like Pandora's box. Once you pop that bubble, all the beautiful evils of the world are unleashed and there's no going back, but that's a discussion for another time.
Despite my inability to follow through on my plans (even if they're plans I'm excited for), now is not the time to focus on such irrelevant things. Now is the time for positive thinking and praying I may actually be able to change my ways.
So without further adieu, I present all 26 books I shall read in the next nine months:
ASDFKGLK, SO MANY BOOKS! I'm excited! Are you excited? Because I'm excited! I can't wait to get crack-a-lackin! Do you participate in Reading Olympics? If so, what books do you plan to read?
The best of wishes, Z