Hola amigos/amigas, how is the life?
Today I shall reveal the books I read in May and the books I
will
read in June. Before we get into that though, guess how many books I read in May. Guess.
Three, no, not even because I'm still reading one book that I may or may not read... in May (see what I did there?
ɷ◡ɷ
). Therefore, technically I've only read two, but lets say three to make me feel better about myself. I mean, in my defense, I was in a traumatic reading slump for the past five months... Yeah, that's all I've got, *sigh* I'm sorry.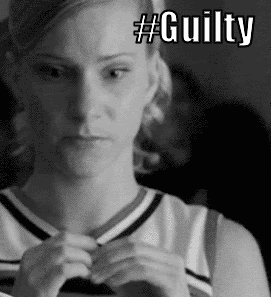 Anyways, that's all in the past. I'm back and better than ever, so can we please focus on the here and now? Please? Thank you.
Here are the books I read in May:
Night
by Elie Wiesel
ELIE WIESEL was born in the town of Sighet in Transylvania. He was still a teenager when he was taken from his home to the Auschwitz concentration camp and then to Buchenwald. His memoirs of that experience are unforgettably recorded in NIGHT, which became a worldwide bestseller.
I can't even describe in words just how powerful this book was. To be honest, I probably wouldn't have picked up this book if it wasn't for English class since I'm not a huge WWII fan (though, I can feel that changing), but after reading this book and being able to take it all in, I am so grateful that my teacher made me read this. The novel's actually quite short, so I blew through it, but it doesn't fail to leave its mark on those who've read it. Wiesel has this superhuman ability to transport you back to the 1940's as if you were there with him and his father at these concentration camps. You can feel each and every one of the emotions these characters are plagued with, and their terror of the Nazis, along with the desperation to survive practically peels off the page. Once again, I don't feel as though I can give this book justice from just this little paragraph (I see a book review in the future~), but I want you to know that you may cry or you may not cry (you will), but no matter what this book is definitely worth picking up.
The Art of Racing in the Rain
by Garth Stein
Enzo knows he is different from other dogs: a philosopher with a nearly human soul (and an obsession with opposable thumbs), he has educated himself by watching television extensively, and by listening very closely to the words of his master, Denny Swift, an up-and-coming race car driver. Through Denny, Enzo has gained tremendous insight into the human condition, and he sees that life, like racing, isn't simply about going fast. Using the techniques needed on the race track, one can successfully navigate all of life's ordeals.

On the eve of his death, Enzo takes stock of his life, recalling all that he and his family have been through: the sacrifices Denny has made to succeed professionally; the unexpected loss of Eve, Denny's wife; the three-year battle over their daughter, Zoë, whose maternal grandparents pulled every string to gain custody. In the end, despite what he sees as his own limitations, Enzo comes through heroically to preserve the Swift family, holding in his heart the dream that Denny will become a racing champion with Zoë at his side.
This book was so cute and sad at the same time. I absolutely adored Enzo, I thought he was hilarious and that his idea of being reincarnated as a human was quite interesting. That honestly had never crossed my mind before I read this book, so cutose to Garth Stein for taking me one step closer to becoming a philosopher. Speaking of doggo-to-hooman reincarnation, if I was a dog in my past life, I hope I was a German Shepard because German Shepards are bae. I also found this novel to be different, and in a way, refreshing. It's not everyday you get a book in the perspective of a dog, and it's not even every other day that you get a book from the perspective of a dog, who teaches humans about humanity.
The Secret Life of Bees
by Sue Monk Kidd
Set in South Carolina during 1964,

The Secret Life of Bees

tells the story of a fourteen year old white girl, Lily Owens, whose life has been shaped around the blurred memory of the afternoon her mother was killed. When Lily's fierce-hearted "stand-in mother," Rosaleen, insults three racists in town, they escape to Tiburon, South Carolina—a town that holds the secret to her mother's past. Taken in by an eccentric trio of black beekeeping sisters, Lily finds refuge in their mesmerizing world of bees, honey, and the Black Madonna.

Lily starts a journey as much about her understanding of the world, as about the mystery surrounding her mother. The Secret Life of Bees is a major literary triumph about the search for love and belonging, a novel that possesses a rare wisdom about life and the power and divinity of the female spirit.
This is the book I have yet to finish. I can't really say too much about it since I haven't made that big of a dent in it yet, but don't get it twisted I
have
in fact, made a dent in it, just a very, very, very small, tiny, baby dent. I plan to finish it today though, so rest assured, technically I haven't lied to any of you since I'm finishing the book today.
So apparently reading slumps not only prohibit you from reading, but also cripple your ability to understand anything that comes out of anyone's mouth. I came back into the reading world still having to catch up on last year's books, but all I hear is people talking about these things that pump out new books so fast your feels can't keep up with it, called writers *cough* Rick Riordan *cough*. It's not like I didn't expect there to be new books floating around the book-o-sphere, it's just that I wasn't prepared. Thus, now I have so much inner turmoil that I think I'm just going to crawl on the floor and cry. I'm itching to pick up these new books everyone's talking about, so that I can quickly jump on the bandwagon because I hate being late to fandoms (I don't know why, I just to do. It's a pet peeve of mine). Yet at the same time, I need to finish the books I planned to finish last year so that I can start off with a fresh new slate, and not get overwhelmed with all the books I still need to read (even though that's inevitable).
So without further adieu, I reveal to you my TBR for the month of June! Let's be real though, the chances of me actually sticking to this TBR list is .0001%. That's why I kept it short and sweet to leave room for the 200+ books I'll end up adding.
(Click on the covers to see their synopsis.)
The best of wishes, Z